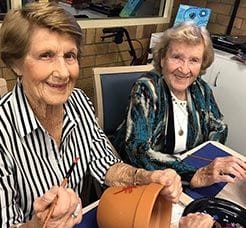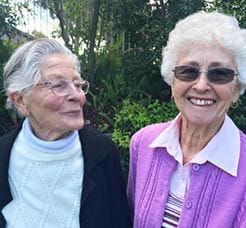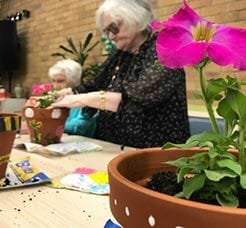 WHAT IS INSPIRED AGED LIVING?
Biala's Inspired Aged Living Social Support Group program is committed to seeing you stay in your own home for as long as possible by providing excellent care, stimulation, community inclusion and social Interaction. We offer home style cooked meals on a daily basis along with club lunch outings, shopping trips, bingo, card games, arts & crafts, along with many other exciting experiences.
Biala will work with you around your commitments such as doctors appointments or family visits. Our programs are flexible and designed to provide you with the best possible social experience and personalised care. Biala's transportation caters to those requiring wheelchair access or walker storage. All in house facilities such as toilets are modified to provide safety, confidence & independence with qualified staff to assist you if required. No request is too big or too small.
HOW TO JOIN
Eligibility for our services must be referred through My Aged Care before we are able to provide them. Referrals can be made by phoning My Aged Care on 1800 200 422 between 8am & 8pm weekdays and 10am & 2pm Saturdays.
If you would like to join Biala's Inspired Aged Living program please inform the Intake Officer who will note it in your information. If you are feeling unsure about contacting My Aged Care then please contact us to find out more information about this process, further insight into our programs & let us call on your behalf. We will endeavour to make your referral process as easy and carefree as possible. You are also welcome to call into our centre during opening hours to meet the staff and get a feel for the environment.
If you are living in the East Lake Macquarie area and over the age of 64 you will most likely qualify for our services.